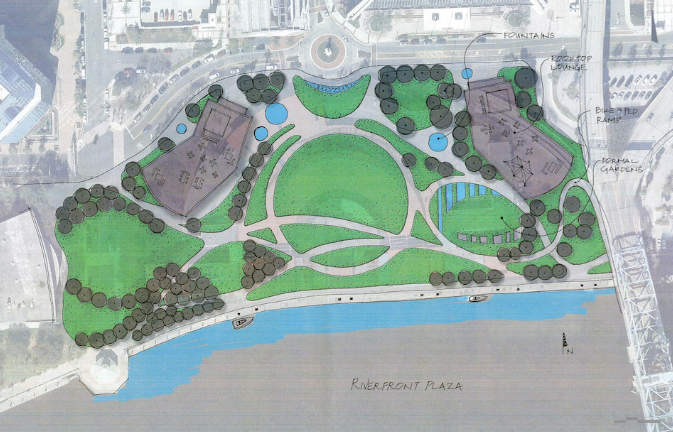 The city of Jacksonville and the owners of the Jacksonville Landing have agreed in principle to terminate Sleiman Enterprises' lease on the riverfront property and demolish the structures that sit there.
Under the terms of the settlement agreement, the city would give Sleiman $15 million to terminate the lease as well as another $1.5 million for sublease termination and tenant relocation. The city would also budget $1.5 million to demolish the Landing.
Sleiman Enterprises bought the festival marketplace for $5.1 million about 15 years ago.
As part of the agreement, Sleiman would also transfer to the city the parking lot adjacent to the Landing site.
The agreement now must go to City Council for its approval.
The agreement would be expected to close 45 days after the mayor signs the legislation, if it is passed by council.
The deal comes after years of legal wrangling between the two parties. Since 2015, they've fought over the ownership of a nearby parking garage and in 2017, the city sought to evict Sleiman Enterprises from the property.
The city has accused the Landing owners of failing to develop and market the property properly, while the owners have said the city hasn't held up its end of the deal in terms of taking care of the property around the building.
Mayor Lenny Curry had kinder words for Sleiman after the deal was announced Wednesday.
"For years, Jacksonville Landing Investments and Sleiman Enterprises have contributed immeasurably to development and job creation in and around Jacksonville," said Mayor Lenny Curry. "On behalf of the citizens of Jacksonville, I appreciate their willingness to work with me so that Jacksonville can consider an alternate path forward for the location of the Landing."
It is not yet clear what that path will be.
For many years, Sleiman Enterprises CEO Toney Sleiman has argued that the structure should be torn down and the space redeveloped with shops, restaurants and perhaps housing or hotels.
Last year, the city's floated the idea of building a park called Riverfront Plaza at the site.
While the legislation concerning the settlement agreement doesn't lay out a plan for the site, it does add the demolition of the Landing to the city's five-year capital improvement program.
In response to a question Wednesday about what the resolution means for downtown's development, interim Downtown Investment Authority CEO Brian Hughes said the settlement has been a long time coming.
"The mayor has demonstrated that he's gong to continue to work and get some of the best and highest use of our downtown properties underway so that downtown can thrive," said Hughes, who is also Mayor Lenny Curry's chief of staff.
Sleiman was equally conciliatory.
"Mayor Curry is having success in Jacksonville and in downtown," he said. "The JLI team and the entire Sleiman organization want to see that success continue and we are ready to see this process come to a mutually agreed conclusion."